The easiest way to remove any car is to call Car Removals Mornington as we come and pick up unwanted cars and pay reasonable cash in return. Our company buy all cars that are junk, scrap, old, damaged and written-off.
At Car Removals Mornington, we offer unwanted car removal services across Mornington Peninsula. We buy vehicles and pay cash in hands.
When you sign up with us, there will be no removal or towing fee or hidden charges that you have to pay for. We will us to come to your location and remove your car regardless of its condition or age.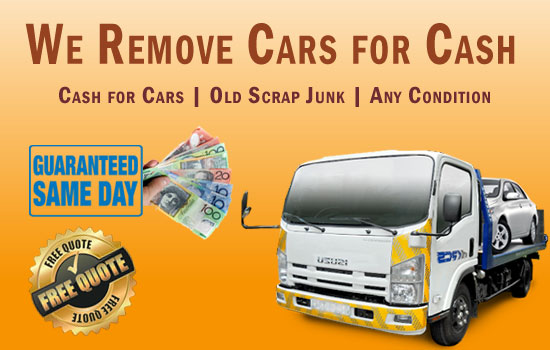 We Remove Cars for Cash up to $9,000
With Car Removals Mornington, people can get up to $9,000 for selling and removing their unwanted vehicle with us. Our company pick up and remove all cars, trucks, buses, vans, minivans and 4wds.
For all running cars, you will get paid cash in hands. Otherwise, we will do a bank transfer on the spot. You will get car selling invoice as well as payment receipt.
What Makes Car Removals Mornington Best
 We provide comfort and convenience, and top dollar on your unwanted automobile removal in Mornington. We are one of best vehicle removal companies who offer cash for car buyers and offer easy 6 days car removal.
If you choose Car Removal Mornington, you are choosing a company that has years of experience in the industry. Removing an old car from your garage or street is not an easy process. When you call Car Removals Mornington, the process becomes so simple you have a peace of mind.
Same day payment and removal
We pay maximum cash for junk cars in Mornington. At Car Removals Mornington wrecking yard, our team works round the clock to serve you at any time that is easy for you. We bring the cash with us, along with the towing truck so you don't have to wait for any payment arrangements. Our team will come to your location and pick up your unwanted vehicle.
You can also get a refund from Vic Roads after taking off your number plates and returning back to them.
Environment friendly car disposal
Our car wrecking processes are safe and friendly to the environment. We sell used parts in Mornington at a discount price. Nevertheless, disposing off car in a safe manner is an environmentally conscious decision. Disposing it in a proper manner will ensure a cleaner environment. None of our operations is designed to harm the environment in any way.
Free car removal and towing
Our efficient team will be there to make the tiring process swift and easy for you. You will find how easy the process is to work with us. When you have a vehicle you are ready to get rid of you don't have to pay someone to come and tow it away for you.
Cash for every car removal
We at Car Removals Mornington buy all kinds of trucks, buses and all 4wds get removed from your yard on the same day.
As a matter of fact you should never give away such vehicles without getting paid for them. And this is where we bring the difference. We are a car removal company that understands the need to take good care of the environment. 
How to Remove a Car with Us
At Car Removals Mornington, our friendly car removal team will explain to you how the process works. And arrange for one of our scrap car specialists to come and collect your unwanted vehicle.
Get free quotation from our experts
Book your car for free collection
Get payment on the spot
We will pick up and collect your car
Our fleet of well-maintained trucks works round the clock to help our customers to keep their backyards and garages clean. Avoid fines for having old vehicles sitting around get cash instead for disposing of the vehicles.
There is no other easier or faster way to sell your junk car. We can make payment and arrange for the collection of your vehicle which won't cost you a single dollar. It will take you just a few minutes to get a fast and free valuation on your scrap or used car.