Car Wreckers Mornington
Cash for Old Cars | Scrap Car Removals | Used Car Parts

About Car Wreckers Mornington VIC 3931
Sell your unwanted car to Car Wreckers in Mornington Peninsula and get cash in return. Mornington Auto Wreckers buy cars for wrecking and pay cash on the spot.
Are you seeking to earn the highest paying cash?
Do you have junk cars in your garage?
Searching for used auto parts for your car?
If yes, then Car Wreckers Mornington is the right place for you. You can sell us trucks, vans, SUVs, sedans, 4WDs, UTEs all. In the entire suburb of Mornington, our cash deals are considered matchless and we mean it. Sell your broken, worn out, unsought and unregistered cars to us and Auto Wreckers is located in Mornington. Mornington Auto Wreckers assure you to pay full value of each car without any delays, for we know it's worth it.
What Makes Mornington Auto Wreckers Superior?
Car Wreckers Mornington VIC 3931 is certainly your best bet, if you are the person who is in need of instant cash with an old overused car. Mornington Auto Wreckers will buy any of your scrap, junk, unwanted, used or broken car to pay you instant cash up to $12,999. At our services we pledge you utter satisfaction and convenience. Here's what we have to offer.
Charge free car evaluations
Charge free car removal from the location
No-delay cash payment
Car recycling in a safe and friendly environment
Car dismantling services by an expert
Friendly customer care
Charge free towing service
Cash for old cars, junk cars, unregistered cars
Charge free flood-damaged car removals
Cheap and genuine used car parts & Spares
Our Services
Cash for Scrap Old Cars Mornington
Our company exchange cash for scrap and old cars. People can get decent amount for selling their unwanted car to us.
Free Car Removal Towing Mornington
Whenever people sign up with us, our company provides free scrap car removal and collection in Mornington Peninsula.
Second-hand Auto Parts Mornington
Genuine and used car parts are available at a cheap price. All famous car makes and models are available for parts.
Car Dismantlers Salvage Mornington
All broken, scrap, junk, damaged and accident vehicles are dismantled at our car wrecking yard in Mornington Peninsula.
Top Cash for Wrecking Cars in Mornington Peninsula
Our Car Wreckers company buy all old and late model cars and pay up to $15,999 same day.
We, the Car Wrecker Mornington have a responsibility to make the entire suburb junk-free. We are right here to accept your cars even if your car(s) are ancient, smashed, slightly recycled, fully damaged, scrap metal, old car, wrecked car or accident-ridden.
Our company has a clear policy of paying cash for every car. All you need is to contact us for selling your car and we will help you how you can do this. Mornington auto salvage also buys cars that have high mechanical repairs costs.
Used Auto Parts Wreckers in Mornington Peninsula
Mornington Auto Wreckers sell used auto parts & spare parts in Mornington like tail lights, head light, engine, transmission, gearbox, bumper, bonnet, boot lid, side mirrors and guard at affordable price. we have qualified mechanics to assemble part in your vehicle and mechanical repairs.
What types of vehicles we buy for dismantling?
Being a car dismantling company, Car Wreckers Mornington Peninsula buy all kinds of vans, trucks, SUVs, minivans, UTEs, pickup trucks and 4x4s etc. Auto Wreckers Mornington pay you top dollar cash along with buying you a wrecked car.
It doesn't matter whether you have a non-running, non-working or rusted car. At Auto Wreckers Mornington VIC 3931, we buy every vehicle that is complete and in one piece.
Our company don't buy cars that are full of hard rubbish or incomplete. For hard rubbish, contact Mornington Peninsula council for booking and they will organize it to pick up.
How Car Wreckers Mornington Peninsula pay money for buying cars?
Tired about the waiting game? Not anymore. With Car Wreckers Mornington you don't have to worry about waiting for your payment at all. We simply do not keep our clients waiting for their cash. Auto Wreckers Mornington hand-over the cash quote beforehand and we come for the car removal once you approve of it. You would not be displeased with the money transfer services, you can either choose bank transfer, or an instant cash payment.
Mornington Auto Wreckers do not believe in delaying cash payments. We assure you and promise you that we have the best services that anyone could ask for. Get affordable auto salvage parts from Mornington Auto Wreckers yard with replacement warranty.
Sell your car in Mornington today with us
Car Wreckers Mornington have to offer you every single perk. When looking for car wrecking companies, you should bear the above mentioned points in mind and there is no better place than Mornington Car Wreckers where you could find and trust the best price for your junk.
Do not wait but contact our team now for the highest paying deals.
You've following options, to contact Auto Wreckers Mornington – Cash for Car Removals.
Give a call to Car Wreckers Mornington team on 03 9673 7481
Fill our online contact form for a quick quote in Mornington
Service Locations
Our main goal is to buy a car for cash and then wreck it for parts. For this, Car Wreckers Mornington can come to any location in Mornington Peninsula and near by suburb.
How to sell a car to Auto Wreckers?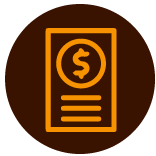 1- Get Free Quote
At start, contact us to get a free cash quote on wrecking your any unwanted car.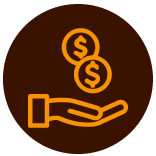 2- Get Car Payment
After agreeing to our price, book your car with us. We will pay you on the spot.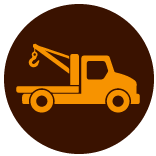 3- Get Car Removed
After completing transfer papers, we will collect and remove your car.
What is required to evaluate a car for wrecking?
At the time of considerable evaluation, we may put up a cash quote on your scrap and broken cars as high as $15,999. Our experts will evaluate your car on the basis of a few factors. For example;
The make and model of your car
The mileage on your car
Model year of your car and
Overall condition of your car
How to start the process of wrecking my car?
Our aim is to look for any car that is no longer roadworthy and take it from you in exchange for cash. In our yard, we are working for the rightful disposal of all the unlisted, unneeded and scrap cars. You can get hold of our services by
Directly call to our customer care
Emailing us your query along with all the details of your junk
Signing up online by filling a simple quick form
Hassle-free Car Removal service in Mornington Peninsula
Talking about scrap car removal, Auto Wreckers Mornington does a flawless job by facilitating you with a completely free towing service. With all these years, we have practiced giving the best of our services to all of our clients in Mornington. Does not matter where in Mornington you reside. Our team can easily access all near and far locations in the suburb within 24 hours.
All you need to share with us is your pick up location, contact information and of course the condition of your junk. Our very competent and friendly team will show up at your location and provide a hassle-free towing.
So pick up your phone and talk to our team to schedule a day!